The LEDP Impact Fund is a supplementary instrument to support the social and socio-economic advancement of the Limerick Region's most disadvantaged. LEDP is ideally seeking projects which are suitable for multi-annual funding to ensure sustainability of impact.
Please read the Guidance Document for full application criteria details.
The project must intend on having a demonstrable impact in one of the following areas:
Educational Access and Support
Employment Outreach and Mentoring
Other Social Inclusion outcomes e.g., marginalised communities, severe disadvantage, crisis interventions etc.
This fund is not exclusive to Limerick City, and LEDP welcomes applicants from within the entire county of Limerick. Project impact is the key determining factor of application success, not location.
Applicants will be informed in writing of the decision from the selection process – i.e., grant "Approved" or "Unsuccessful". Successful applicants will be required to sign a Service Level Agreement (SLA) with LEDP. The Service Level Agreement will specify the amount of the grant awarded, the purpose of the grant and terms and conditions associated with it.
Please ensure you have read the Guidance Document and have all relevant information on your project to hand before proceeding to begin completing the application process.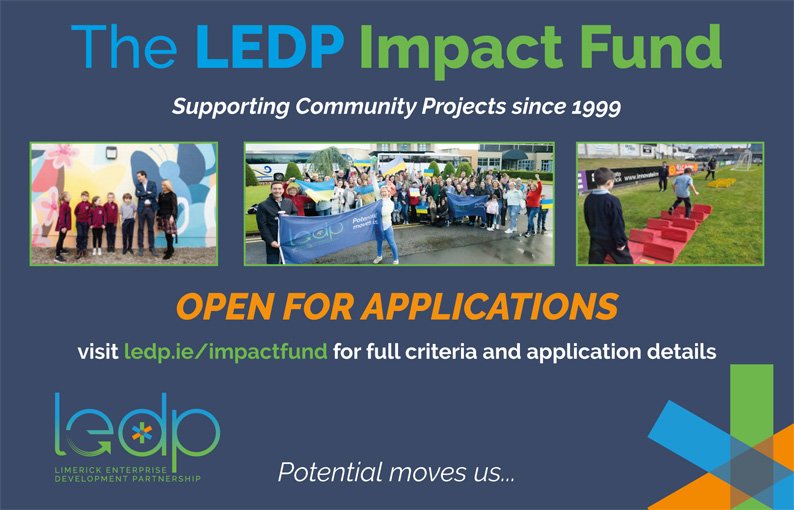 LEDP. Potential moves us.